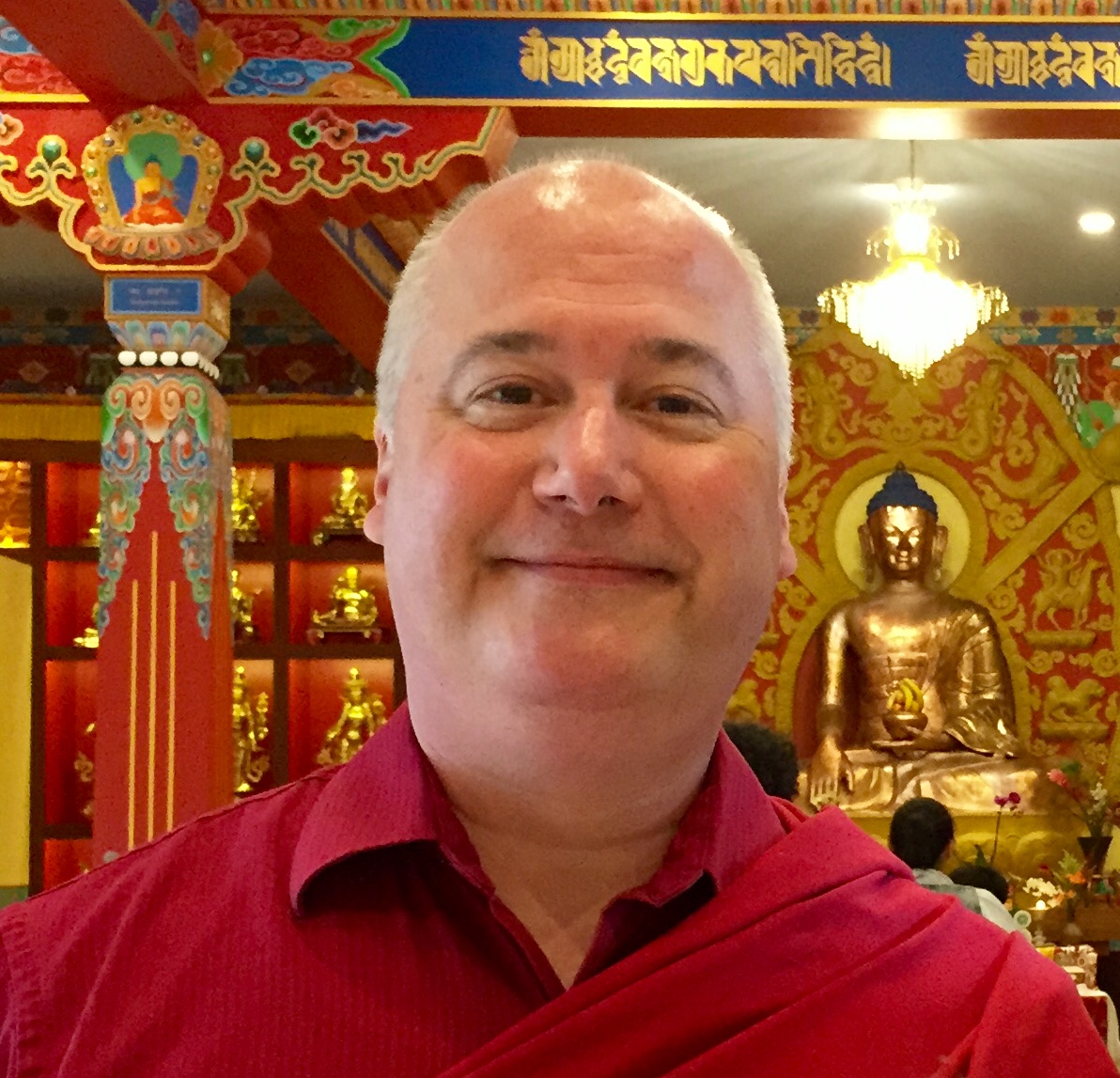 Creation and Completion:
The Two Stages of Vajrayana Practice
Lama Yeshe Gyamtso
Please join us for a special opportunity to receive teachings by Lama Yeshe Gyamtso on the practices of Vajrayana in Tibetan Buddhism, their unique purpose and benefits toward our progress on the Path. Lama Yeshe will help clarify questions and doubts about these practices. Bring your questions! Not to be missed.
Saturday, September 22
10:00am- Noon / 2-4pm
Sunday, September 23
10:00am- Noon / 2-4pm
Location
Phinney Center / Room 6
6532 Phinney Avenue North
Seattle, WA 98103
Directions
Cost
$50 – Full Day (Suggested Donation)
$100 – Weekend Program
$25 – Partial Day
Register at door.
To pre-register, mail checks payable "Linda Lee" with memo line "PSG":
Linda Lee
PO Box 1636
Vashon, WA 98070
Contact: Linda Lee / 206-696-1627
Click Here for PDF of Flyer
Lama Yeshe Gyamtso is one of the foremost translators of Tibetan Buddhism today. Completing two three-year retreats during the 1980s at Kagyu Thubten Choling under the guidance of Kyapje Kalu Rinpoche and Lama Norlha Rinpoche, Lama Yeshe has translated for many great masters, including H.H. the 17th Gyalwang Karmapa and Bardor Tulku Rinpoche. Lama Yeshe has also published numerous translations such as Treasury of Eloquence: The Songs of Barway Dorje, Precious Essence: The Inner Autobiography of Terchen Barway Dorje and Rainbow Essence: The Life and Teachings of Jatson Nyingpo.
He is currently the translator for Bardor Tulku Rinpoche at Kunzang Palchen Choling.